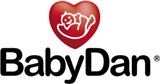 Bed Guard by BabyDan, Black
To ensure your child doesn't risk falling off the edge the BabyDan bed guard is the ideal solution. It can make bedtime safe and secure for your child. It's easy to install and can be folded down for easy access to the bed. You can fold it to fit the travel bag to make it easy to bring it on vacation. The bed guard fits both slatted and solid bases and is suitable for all beds except cribs and upper bunk beds. We recommend you only to use it for children between 18 months and 5 years.
Bed Guard by BabyDan, Black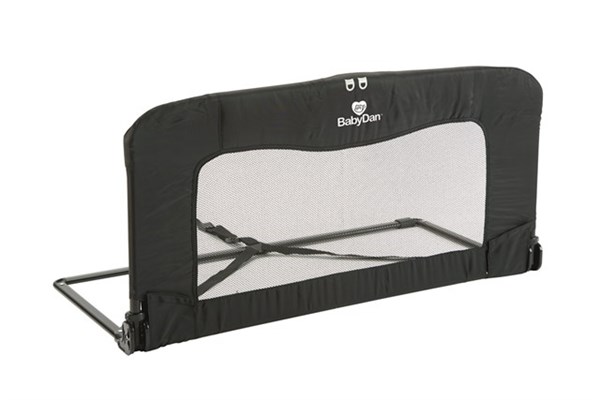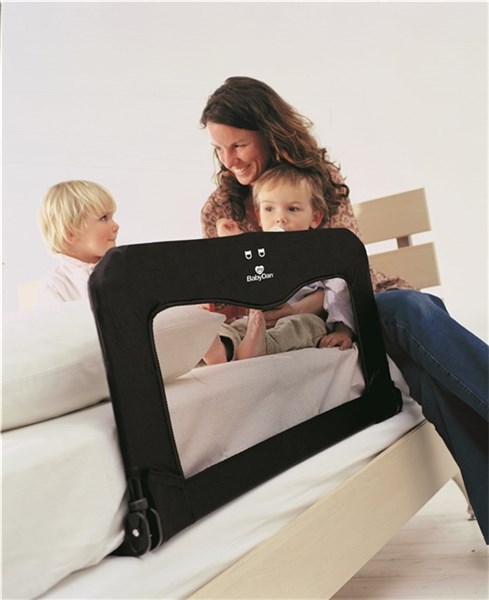 Specifications
Material
Nylon, cotton and PP (Polypropylene)
Color
Black
Item Number
# 1820-11-00
Warnings
It is recommended only to use the bed guard for children between 18 months and 5 years. Only use the bed guard when the child is able to climb in and out of the bed unaided
The bed guard must not be used as a substitute for a cot as it cannot provide the same level of safety. Do not use the bed guard in cribs or on sleeping surfaces placed more than 60 cm above the floor
The bed guard must only be used on a mattress with a thickness between 130-200 mm.
Do not use the bed guard unless the fixings are in place. Secure carefully all locking mechanisms and fixings
Periodical check all locking mechanisms and fixings
Always make sure to fit the bed guard so that it, when in the locked position or when placed in the fitted position, touches the side of the mattress.
Use only original Baby Dan spare parts for the bed guard
The bed guard is made in conformity with the requirements in:BS 7972:2001
To prevent the risk of strangulation it is essential to ensure that when the bed guard is fitted correctly into position; there must be a gap of at least 25 cm (10 inch) between each end of the bed and the corresponding end of the bed guard
Please note that it is very important to ensure that the straps are correctly adjusted with respect to the minimum suggested size for mattress (width: 70 - 120 cm). If the straps are incorrectly adjusted the free length could exceed the specified maximum of 220 mm and cause danger to your child
No part of the bed guard requires lubrication.
Clean using warm soapy water, or a damp cloth.
Features
Bed guard in fabric
Included travel bag makes it easy to bring on the go
Suitable for all beds except cribs and upper bunk beds
For children between 18 months and 5 years