Geo Learn Playmat by BabyDan, Blue
The Geo Learn playmat is not only a safe place for your child to play but can also be used as a toy for playing and learning. The 9 squares can both be laid flat or be built into e.g., a cube. That way, you can use the foam playmat as a soft underlay as soon as your child learns to lift their head and roll around on their belly, or as a fun shape sorting cube, where your child can play with the cut-out geometric shapes as he or she gets older. The thick foam is both shock, sound, cold and heat insulating.

The foam floor is 1.4 cm/0.55" thick and made of soft foam of good quality.

Please note: The playmats are sold assorted. This means that the package includes either 5 blue and 4 gray squares, or 5 gray and 4 blue ones.

BabyDan foam playmat is made of 100% PE and contains no plasticizer.
The playmat meets all applicable requirements and does not contain PVC, phthalates, formaldehyde and formamide.
Tested 0+ months.
Complies with chemical test
Product standard EN71-1 EN71-2 EN7

It is recommended to clean the play floor with a wrung-out soap cloth and ventilate the play floor a little extra outside.
Geo Learn Playmat by BabyDan, Blue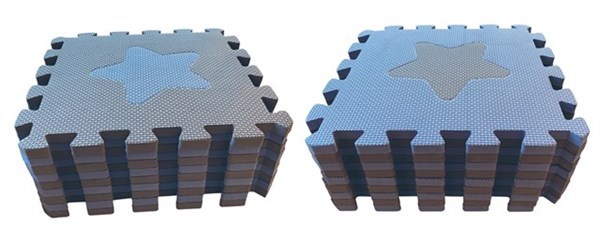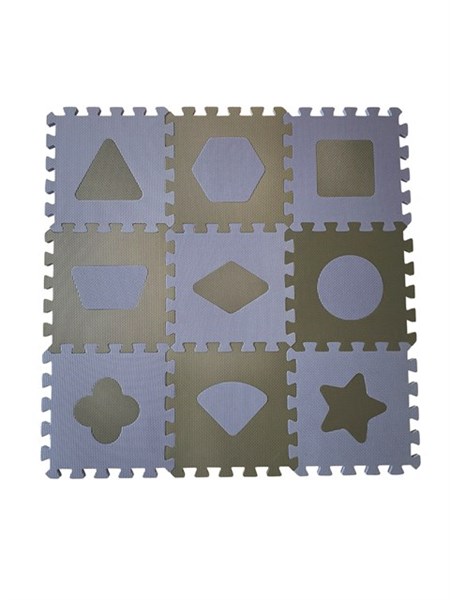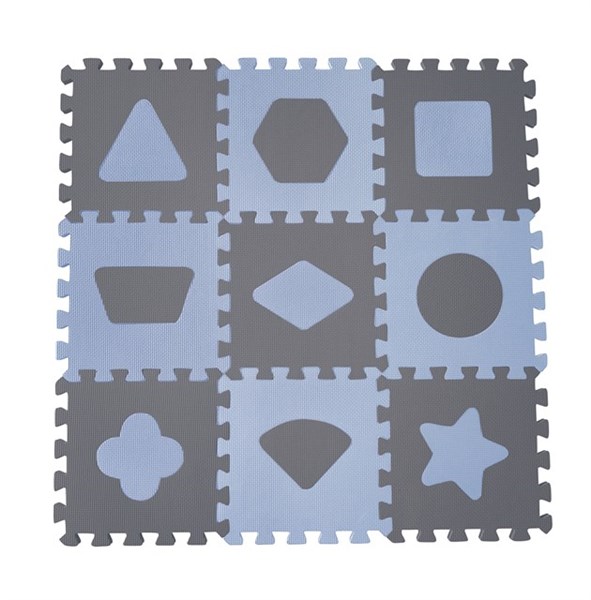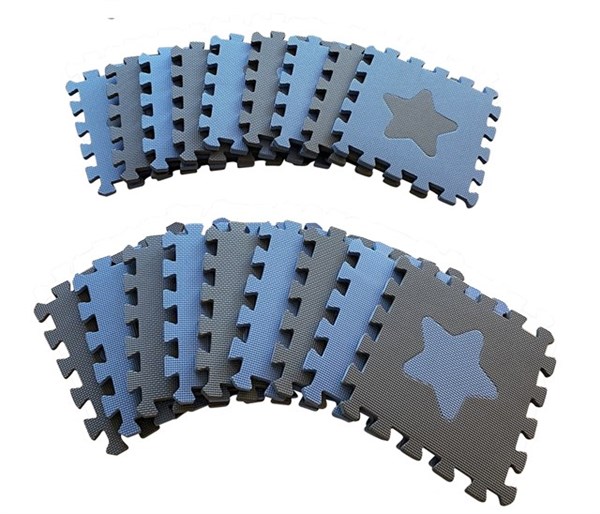 Specifications
MattressThickness
0.55"
Material
PE (Polyethylene)
Color
Blue
Item Number
# 1000-70-31
Safety Standard
EN 71-1
EN 71-2
EN 71-3
Features
Playmat for safe playing and practicing
Thick foam that is shock, sound, and cold and heat insulating
Can be used as the child grows
Playmat made of soft foam
keyboard_arrow_up