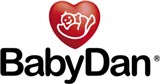 Playpen mat by BabyDan, grey denim
The softest addition to your pentagon-shaped BabyDan Park A Kid or Olaf playpen. Use it inside the playpen or on it's own. In addition to its' insulating function against the floor, the mat has several safety features. Note the the padded border all the way around the mat to prevent your child from rolling off. The two types of straps ensure that the mat can be fastened securely to the playpen.

Did you know, that you can just use your BabyDan Flex gate to create a playpen? Just add the playmat and you are all set!
Playpen mat by BabyDan, grey denim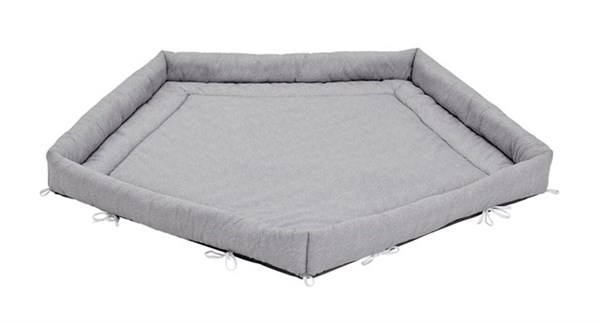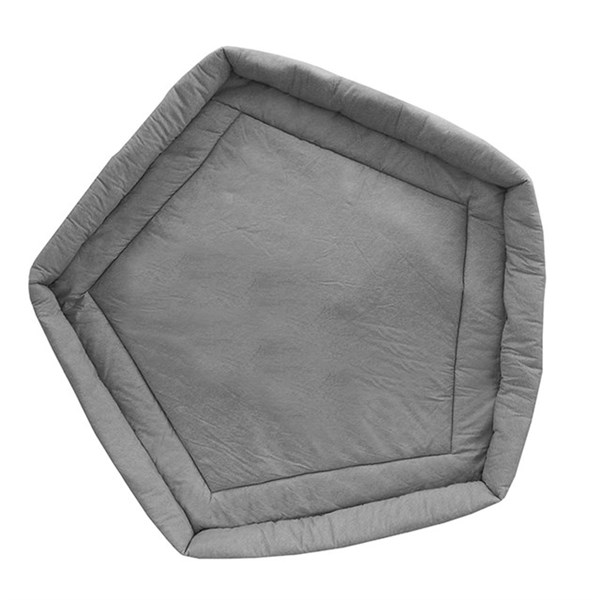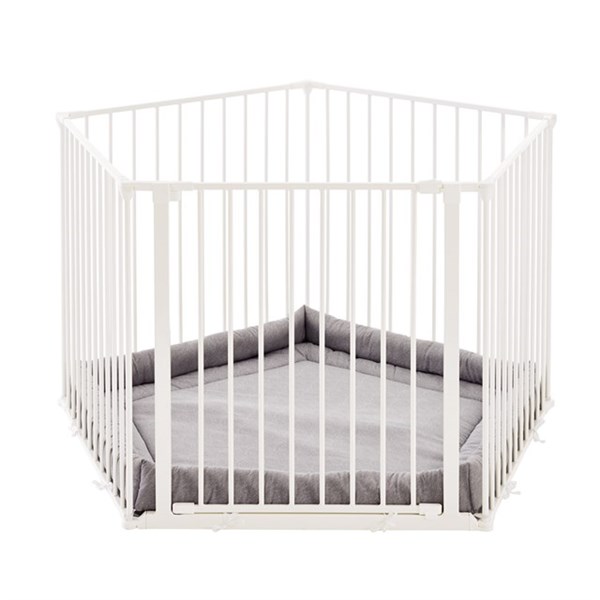 Specifications
Material
The cover is made of cotton, the filling is made of polyester, and the bottom is made of PP (Polypropylene)
Color
Grey
Item Number
# 100444
Features
Pentagon-shaped playmat
Padded border to prevent child from rolling off
Can be used in a playpen or on it"s own
Fits Park A Kid and OLAF playpens
Transform you BabyDan Flex gate to a playpen by adding the mattress
Soft padding to insulate agains hard and cold flooring