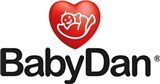 BabyDan Two-Way Door Stop
With the Two-Way Stop, you can prevent your child from getting the fingers squeezed. You can place and release the door stopper by stepping on one side of the door stop depending on which direction you want to open or close the door. It holds the door in a safe position as the rubber feet keep the door stop in place on almost any kind of floor. The Two-Way Stop comes in a 100% biodegradable packaging and is Cradle to Cradle certified. This means that the packaging will naturally decompose when you throw it away so it doesn't leave anything behind that could damage our planet. This way, you protect your little one from accidents and take responsibility for the environment that your child grows up in.

Minimum distance required under the door = 1,2 cm.
(1,2 - 3,5 cm.)
1/2" -1,3"
BabyDan Two-Way Door Stop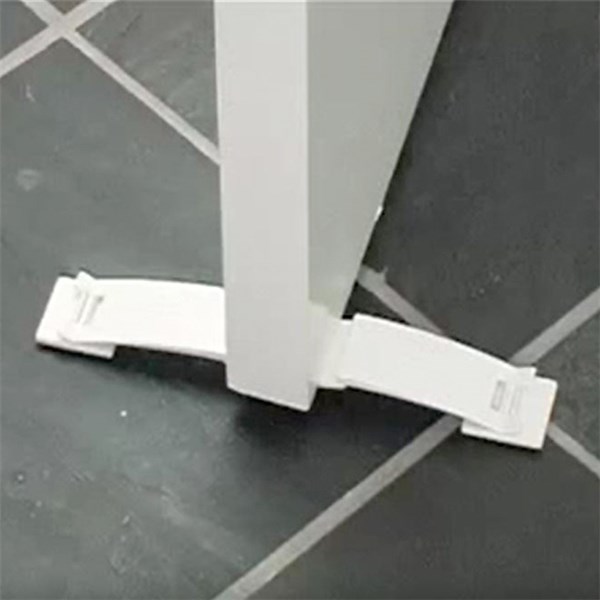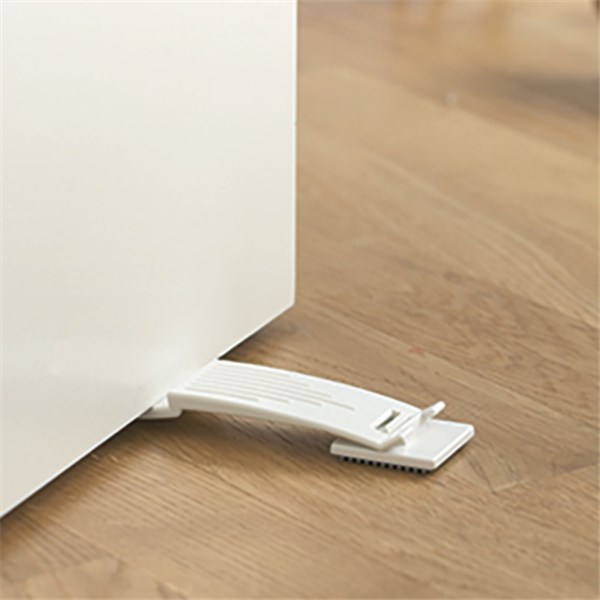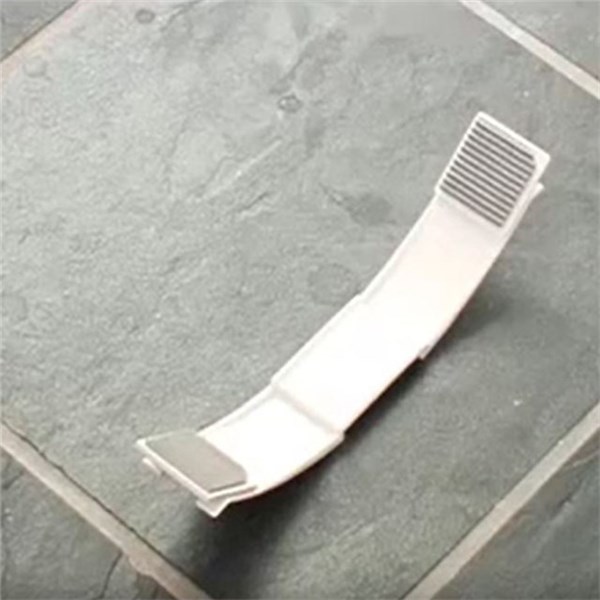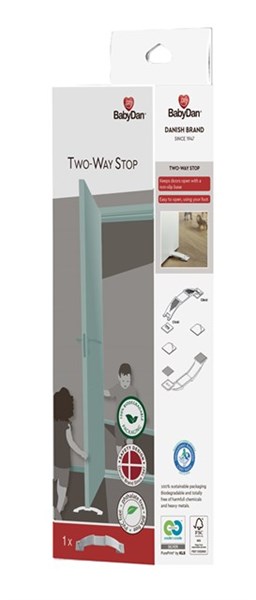 Specifications
Material
POM (Polyoxymethylene), ABS (Acrylnitril- Butadien-Styrene), rubber, and tape
Color
White
Item Number
# 500325
Warnings
This product is not a substitute for adult supervision
Never leave a child unattended
Features
Prevents squeezed fingers
Slips under door to keep it in safe position and prevent door movement in both directions
Place and release by stepping on one side of the stopper
Free from phthalates, BPA, and PVC
Packaging is 100% biodegradable and Cradle to Cradle certified