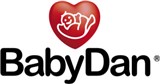 BabyDan Section with Door compatible with BabyDan Flex and BabyDan Olaf Safety Gates, White
You can use a BabyDan Section with Gate to make your safety gate flexible enough to cover a wide or irregular doorway, staircase, fireplace or used as a room divider. You can extend your gate indefinitely by adding as many sections as you want. Each section can be positioned freely in the setup of the safety gate to fit your home and needs.

Please note that this is not a gate in itself and cannot stand alone. It is an extender used to extend an already complete gate.
BabyDan Section with Door compatible with BabyDan Flex and BabyDan Olaf Safety Gates, White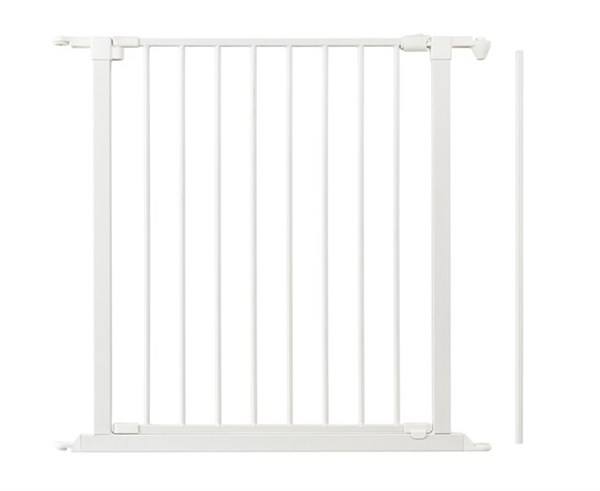 Specifications
Material
PE (Polyethylene) and powder coated steel
Color
White
Item Number
# 67544-2400-19
Safety Standard
EN 1930 : 2011
Warnings
Important! Read and follow these instructions carefully and keep for future reference
Always assemble, mount and use according to the instruction for use
BabyDan Premier & BabyDan Avantgarde: Do not extend with more than 6 extensions. Warning: Never use without wall cups when using more than 2 extensions
BabyDan Danamic & BabyDan DesignerGate: Do not extend with more than 3 extensions. Warning: Never use without wall cups when using more than 1 extension
BabyDan Two Way Auto Close: Do not extend with more than 4 extensions. Warning: Never use 3 extensions at the "handle side". Warning: Never use without wall cups. Always use the wall cups supplied with the barrier
Place either adhesive pads between wall cups and wall/door frame or screw in wall cups according to markings
Important: If using adhesive pads, clean the surface with Isopropyl Alcohol before attaching the pads onto the surface. Do not clean with anything containing oil or soap
Important: Adhesive pads can only be used on smooth surfaces such as pained, lacquered or planed wood or smooth metal surfaces. Adhesive pads cannot be used on glass, brick wall, tapestry, wallpaper or other loose surfaces/materials
Important: The screws provided are only intended for fixing into wood. If fixing into other material, use appropriate screws and wallplugs (4 mm in diameter)
If mounting onto brick, drywall or other dissimilar surfaces, it may be necessary to mount a smooth surface such as a wooden batten on to the wall
Extend A Gate is made from metal
Only use original spare parts for this product
Features
Expand your safety gate indefinitely with sections
Fits BabyDan Flex safety gates
Large section: 72 cm
Also available as small section: 33 cm