BabyDan DesignerGate Safety Gate with 1 Extensions, Silver/Nature
You can use the BabyDan DesignerGate safety gate to keep your little one safe once he or she starts crawling around the home. The safety gate hasone extension and can keep your baby safe from a wide staircase, fireplace, doorway or area in the home that is not child friendly. With one extension, you have to mount the gate with wall cups. You can use the built in safety indicator to make sure you've mounted the gate correctly. You can operate the safety gate with one hand from either way.

All our wooden safety gates are FSC® certified (FSC-C130052). When you buy wooden safety gates that are FSC-labeled, it means that you contribute to ensuring proper conditions for all parties in the process from forest to safety gate. In other words, you are helping to ensure the consideration for plant and animal life and that no more trees are felled than the forest can handle. At the same time, it is ensured that all the people involved in tree felling, transport, and production of the wood are guaranteed a proper wage and good working conditions.
BabyDan DesignerGate Safety Gate with 1 Extensions, Silver/Nature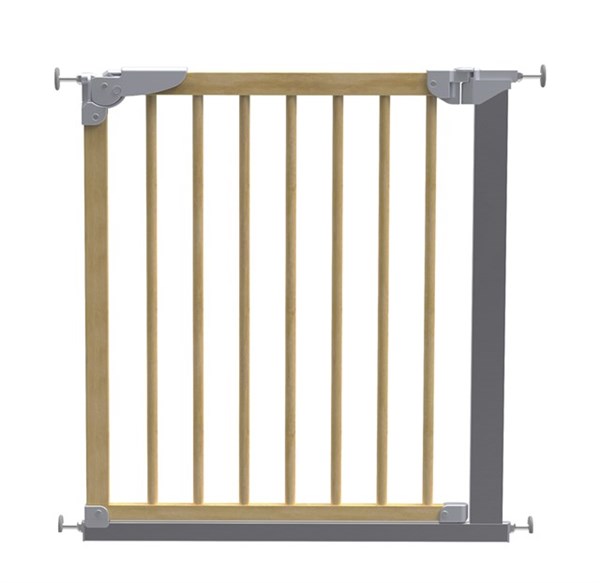 Specifications
Material
European FSC® certified beechwood (FSC-C130052)
Item Number
# 54217-2791-01
Safety Standard
EN 1930 : 2011
keyboard_arrow_up