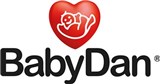 BabyDan Premier Safety Gate, White
Pressure Fit
The BabyDan Premier safety gate is a great and safe device to create child friendly areas in your home to keep your little one safe when he or she is on the move. The safety gate is a pressure fit safety gate, which is perfect if you want to avoid wall cups and to be able to remove the gate in no time. It opens both ways and you can open with one hand, which makes it easy to use. To ensure the gate is mounted properly, you can check the built in safety indicator.

Please note: To take care of the environment and reduce our consumption of resources, this safety gate comes with parts to fit the opening dimensions listed under specifications. Therefore, we always recommend that you find a safety gate where the width of your door, staircase, or where you want to place the gate fits within the opening dimensions. The gate will not fit openings that are smaller or wider than the specified dimensions.

If you already have a Premier safety gate you want to shorten or extend, you can purchase one or more Extend-A-Gate or Reduce-A-Gate kits which make it possible to shorten the gate down to 73.5 cm/29" or extend it up to 183 cm/72 ". Contact our customer service at shop@babydan.dk for advice and guidance on which parts you need to lengthen or shorten your safety gate.
BabyDan Premier Safety Gate, White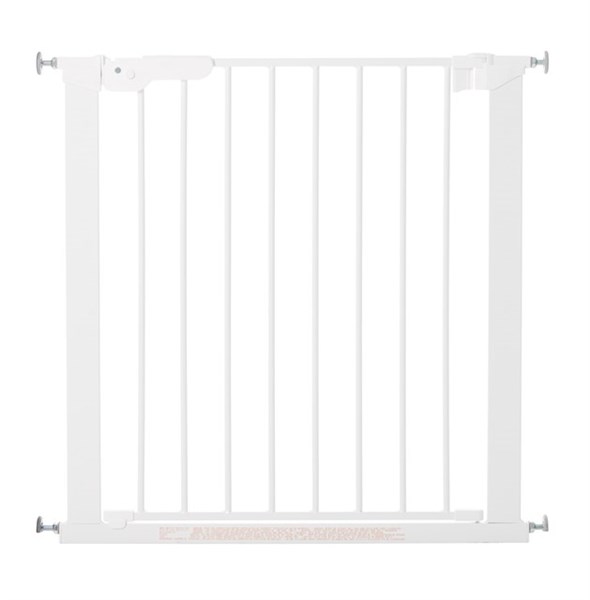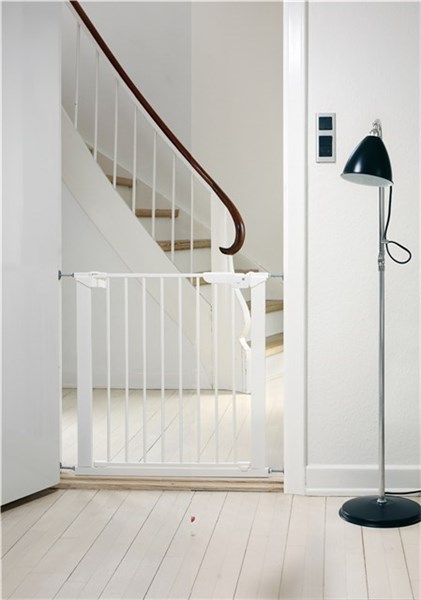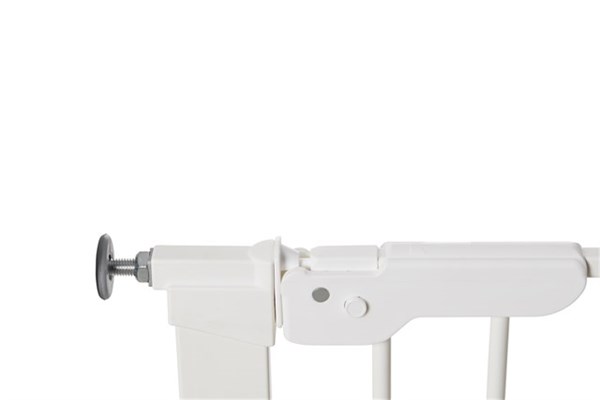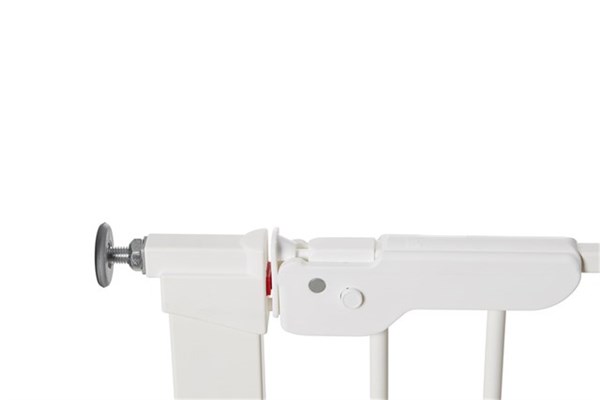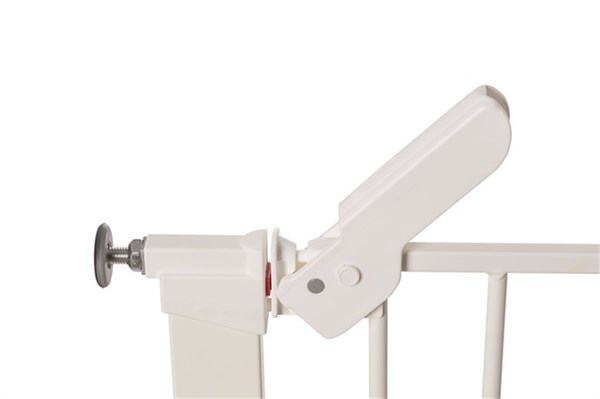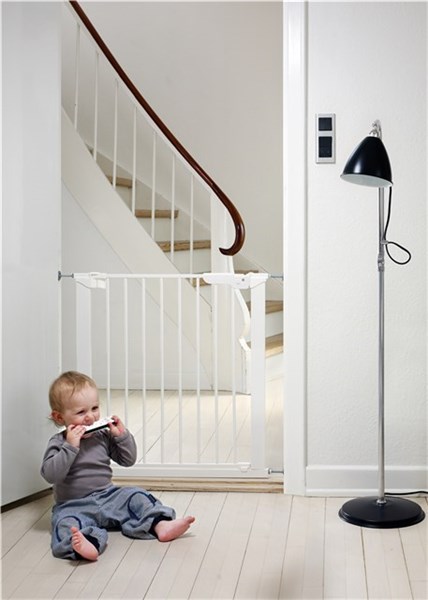 Specifications
Type of mounting
Pressure Fit
Material
PE (Polyethylene) and powder coated steel
Color
White
Item Number
# 500860
Safety Standard
EN 1930 : 2011
Warnings
Important! Read and follow these instructions carefully and keep for future reference
Warning: incorrect installation can be dangerous
Warning: Do not use the safety barrier if any components are damaged or missing
Warning: The safety barrier must not be fitted across windows
Be aware of hazards associated with children using or climbing over the safety barrier. Never climb over the gate. Never allow children to swing on the gate
This safety barrier is for domestic use only
When fitted as instructed, between two clean structurally sound surfaces, this product conforms to EN 1930_2011
Always place the gate directly on the floor/stairs
If the safety barrier is used at the top of the stairs, it should not be positioned below the top level
If the safety barrier is used at the bottom of the stairs, it should be positioned at the front of the lowest tread possible
Please note that this product not necessarily prevents accidents to happen
Never leave your child unattended
This gate is designed for children up to 24 months. However, this guidance should be constantly monitored against your child's own development, as individual children's skills do development at different ages
If red indicator is visible after mounting, the barrier must not be used in this particular opening, as the opening is unable to withstand the minimum pressure required
If mounting onto brick, drywall or other dissimilar surfaces, it may be necessary to mount a smooth surface such as a wooden batten on to the wall
If the gate is damaged or has been exposed to an accident it must not be used again
Only use original spare parts for this product
The safety barrier has a manual closing system
Always check that the safety barrier is correctly closed and locked
The safety barrier should be checked regularly to ensure that it is secure and functioning in accordance with these instructions
This safety gate is made from metal
Only clean using warm soapy water, or a damp cloth. Do not use abrasive cleaners or bleach