BabyDan Premier Safety Gate Extra Wide 49"/125 cm, White
Pressure Fit
With a BabyDan Premier extra wide safety gate, you can easily screen a larger area, access the stairs or a door. The safety gate is easy to operate with just one hand, so you can easily have the little treasure on your arm while opening your safety gate. The gate is pre-mounted so you avoid drilling holes in the wall. You can instead just use the included wall cups with tape. The built-in safety indicator makes it easy to see when the safety gate is fitted correctly.
A safety gate in a stylish Scandinavian design made as environmentally friendly as possible without any kind of PVC or other harmful or unwanted substances. Yes, the paint is so safe that you can basically eat it, so need to worry if your baby sucks or bites into the gate.

Please note: To take care of the environment and reduce our consumption of resources, this safety gate comes with parts to fit the opening dimensions listed under specifications. Therefore, we always recommend that you find a safety gate where the width of your door, staircase, or where you want to place the gate fits within the opening dimensions. The gate will not fit openings that are smaller or wider than the specified dimensions.

If you already have a Premier safety gate you want to shorten or extend, you can purchase one or more Extend-A-Gate or Reduce-A-Gate kits which make it possible to shorten the gate down to 73.5 cm/29" or extend it up to 183 cm/72 ". Contact our customer service at customerservice@babydan.co.uk for advice and guidance on which parts you need to lengthen or shorten your safety gate.
BabyDan Premier Safety Gate Extra Wide 49"/125 cm, White
New in stock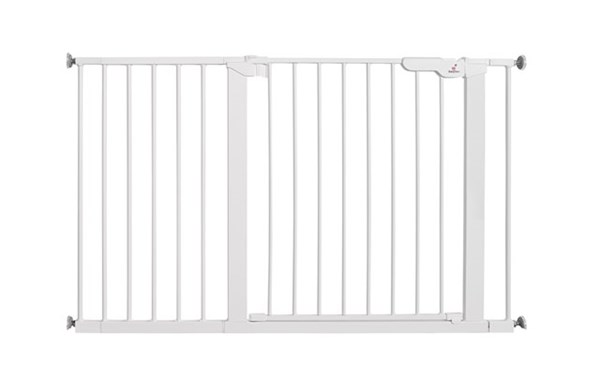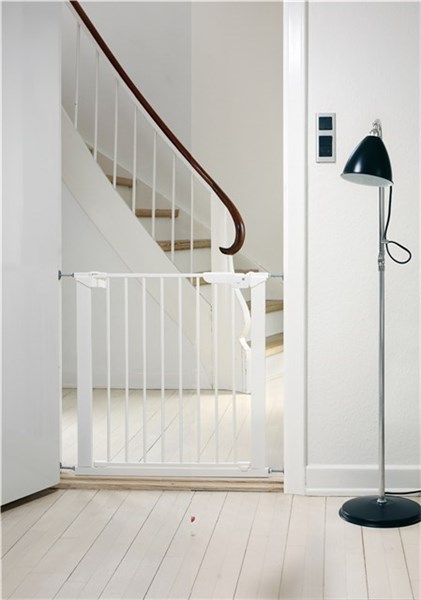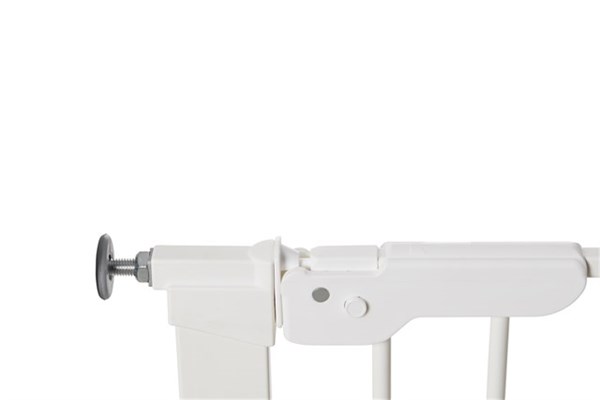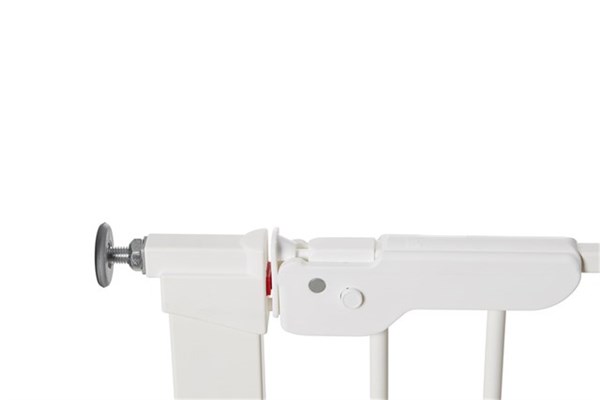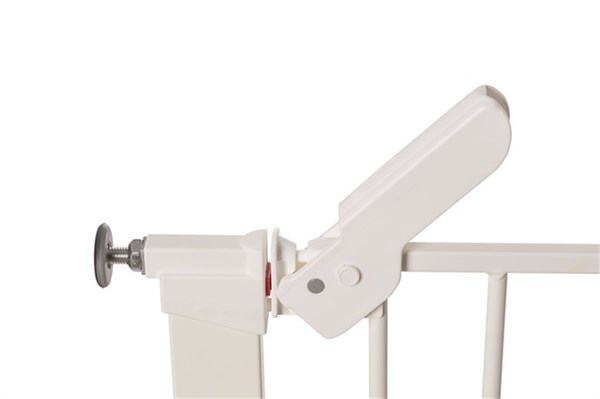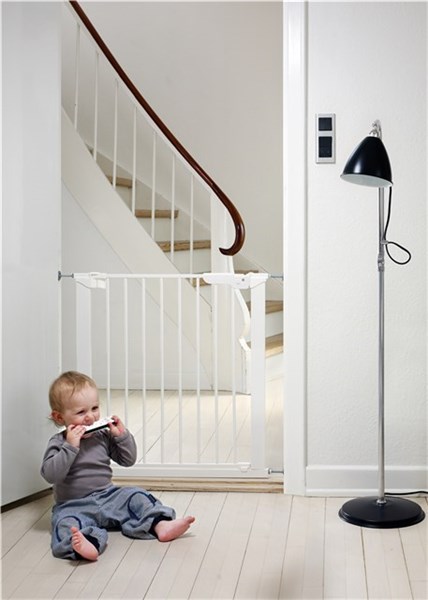 Specifications
Type of mounting
Pressure Fit
Material
PE (Polyethylene) and powder coated steel
Color
White
Item Number
# 60114-2497-01
Safety Standard
EN 1930 : 2011
keyboard_arrow_up