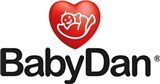 BabyDan Multi Purpose Lock, 2 pieces, white
BabyDan Multi Purpose Lock is the perfect solution to keep your little one safe and give you peace of mind. Designed to be strong, durable, and easy to use, this baby-proof lock ensures that your child stays away from potentially dangerous areas such as cupboards and drawers. With its clever design, it's easy to use for adults but virtually impossible for toddlers to figure out and operate.

This versatile lock is perfect for a wide range of applications around the house. Use it to secure kitchen cupboard doors, clean cabinets, refrigerators, freezers, laundry cupboards, wardrobe doors, laminated furniture, glass and mirror cabinets, bullet bins, and even toilet lids. Its flexibility and adjustability make it suitable for securing any furniture or appliance that your little one frequently interacts with.

Installation and usage are a breeze. No tools are required, so you won't have to worry about drilling holes in your precious furniture. The lock can be easily assembled and installed, and its strong adhesive pads ensure a long-lasting hold without causing any damage to your furniture when it's time to remove the device. To make the installation process even easier, BabyDan provides a step-by-step video download to ensure correct installation every time.
For a hassle-free installation, watch the video guide, available on the Onbox app by entering the code: 8587.

Rest assured that safety is paramount with the BabyDan Multi Purpose Lock. It has undergone rigorous impact and chemical testing and has been approved by TÜV, meeting the safety standard EN 16948. You can trust that this lock will keep your child protected and secure.

With the inclusion of Lohmann DuploCOLL® adhesive pads, this lock offers a no-mess solution. The adhesive pads keep the lock securely in place until you decide to remove it, leaving no damage behind.

It's worth noting that BabyDan has been recognized for its innovative design, receiving two design prizes for the Multi Purpose Lock. We take pride in delivering products that not only prioritize safety but also boast exceptional design aesthetics.

At BabyDan, we are committed to sustainability. We strive to maximize recycling and achieve zero waste. That's why this safety device is made with 70% recycled material from our production, reducing the environmental impact. Our packaging is eco-conscious, Cradle to Cradle certified® Silver, designed for recycling, and free from harmful substances.
It has been thoroughly stress-tested, is chemical-free, and holds the prestigious environmental approval from TÜV, meeting the EN16948 safety standard.

Our products are proudly manufactured in Denmark, utilizing recyclable materials and minimizing waste.
BabyDan Multi Purpose Lock, 2 pieces, white
New in stock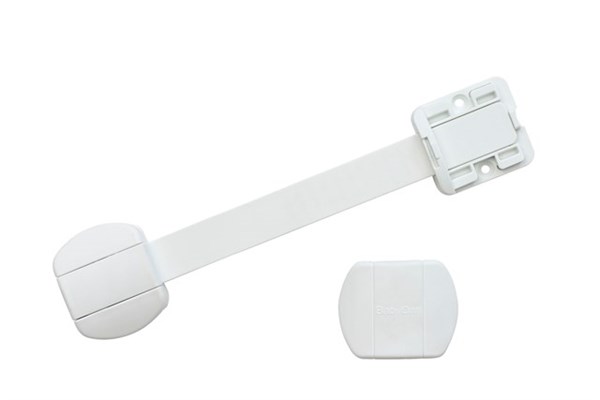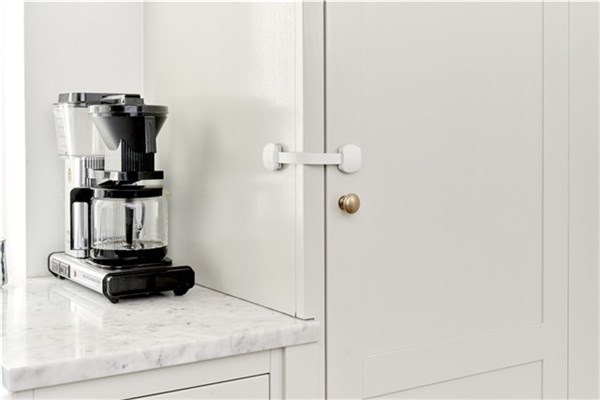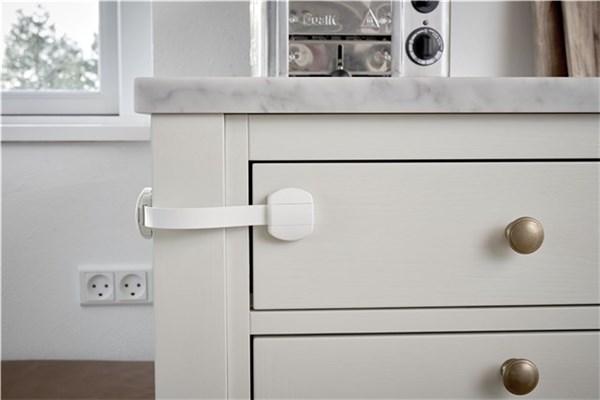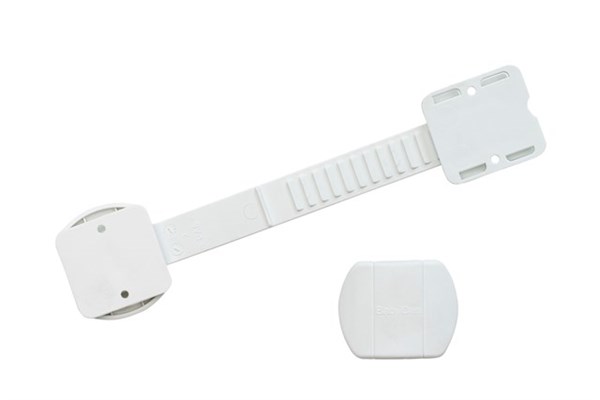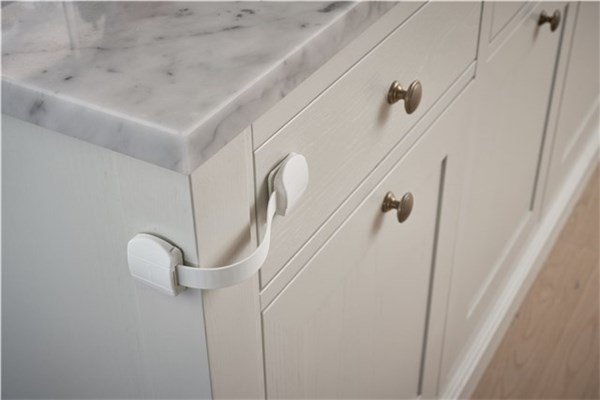 Specifications
Material
Plastic
Color
White
Item Number
# 501352
Warnings
This product is not a substitute for adult supervision
Never leave a child unattended
For maximal adhesion, leave tape to harden for 24 hours. If surface is uneven it is necessary to secure the lock by screwing it into place
Features
Prevents children from accessing most types of drawers, cupboards, fridges, toilets, etc.
Easy for adults to install and use
Tested free from toxic substances such as phthalates, BPA and PVC
Packaging is 100% biodegradable and 100% recyclable, Cradle to Cradle certified
There are 2 pieces in the pack